News
UK premiere of "Cunningham" a success
11 October 2019
Alla Kovgan's loving insight into the works of Merce Cunningham was shown in the UK for the first time on Thursday, the 10 October 2019, at the ODEON cinema Tottenham Court Road in London. The 3D film was well received and the audience cheered the director as she appeared in front of the screen for a Q&A session.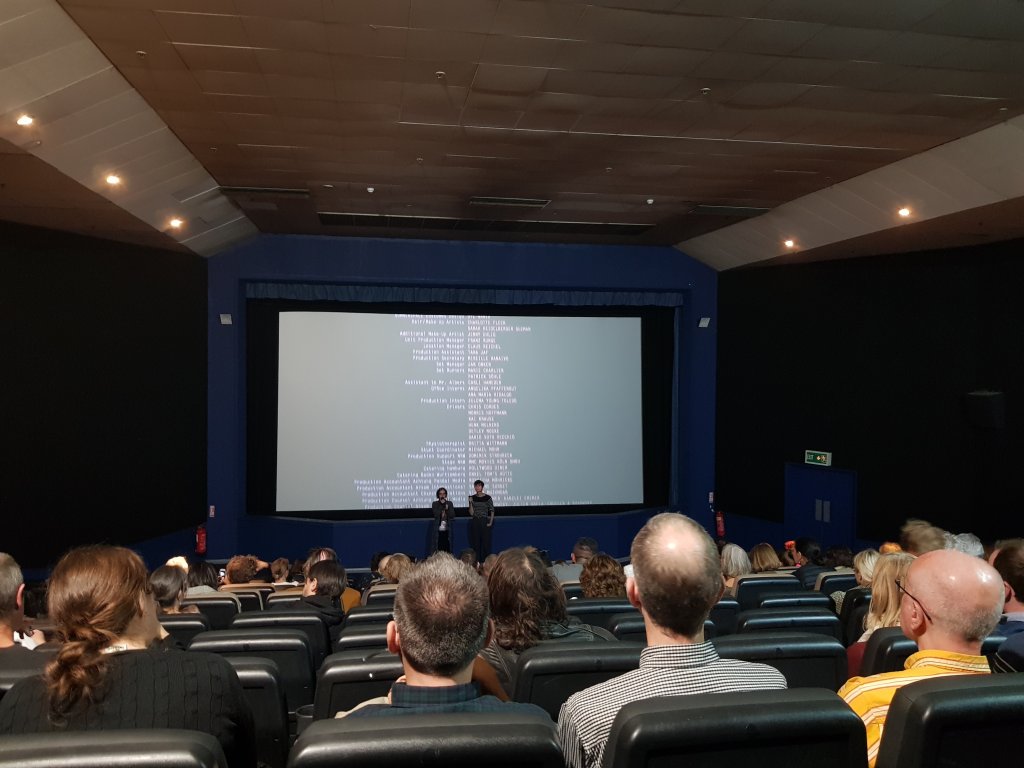 Director Alla Kovgan with the BFI's documentary programmer Laure Bonville
While Kovgan spoke about her inspirations for the film, she made it clear that Cunningham was no biopic. Having seen some of the last ever performances by the Merce Cunningham Dance Company, she felt that something great was being lost and so she decided to interpret some of Cunningham's most famous dances from a cinematographic viewpoint. Brief footage and quotations from Cunningham served for context and a lighthearted splash of humour, but did not tell the choreographer's entire life story. As Kovgan pointed out: "There are more than enough documentaries about Cunningham's life."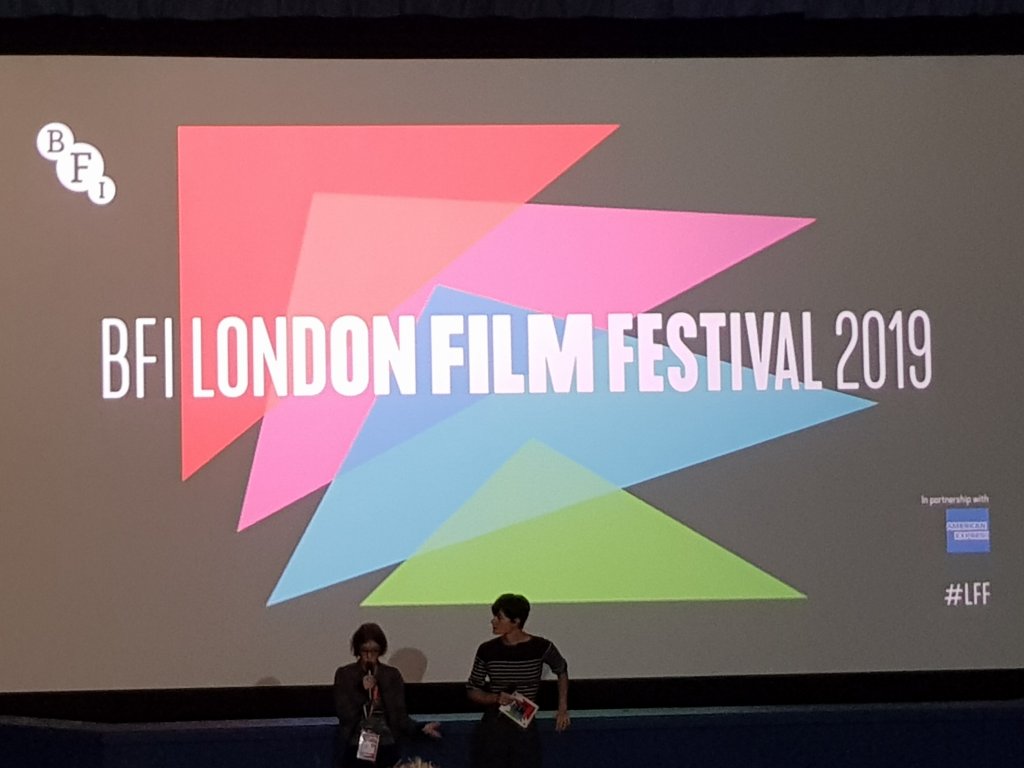 Alla Kovgan speaking to the audience at the premiere
When asked if the impressive choreographies from the film were available to watch in full, Kovgan sighed: "I wish." The excerpts shown were carefully chosen to reflect Cunningham's ideas and to translate onto the big screen, the film was not just about showing some dances. While there is some footage that didn't make the final cut, it would have been an even longer process to film the dances in full which is realistically just not possible.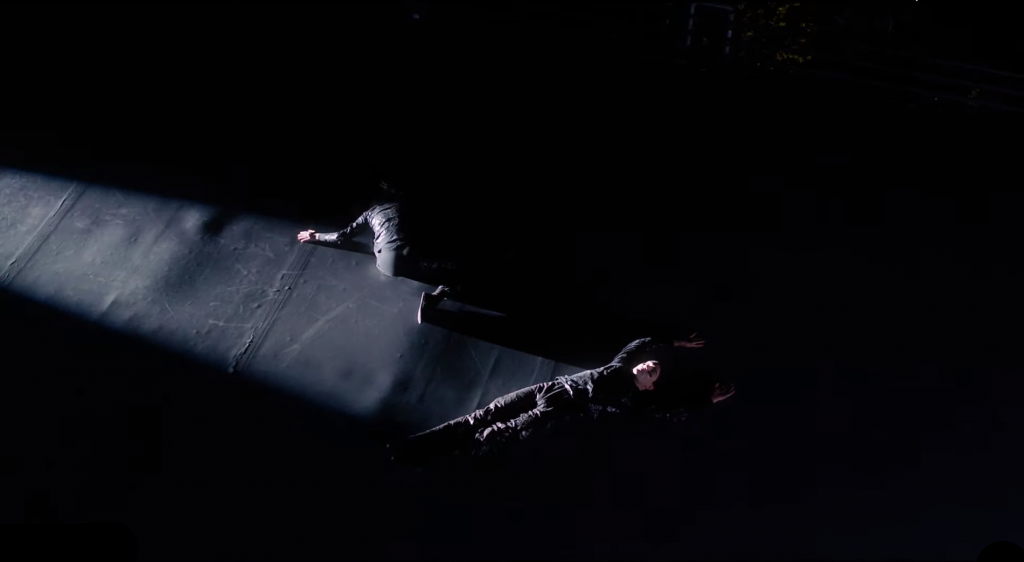 "Winterbranch" excerpt, taken from the Cunningham trailer
Kovgan was unable to pinpoint one particular choreography as the most arduous to shoot. She explained that each of the 14 dances in the film is, in a way, its own short film which came with its own set of challenges. While "Winterbranch" was tough on the team, filming in a car park on a chilly night in Cologne, "Rainforest" created visual problems through the use of Andy Warhol's inflatable pillows: They move around the space and get kicked and deflected by the dancers, but the pillow's movements cannot be choreographed.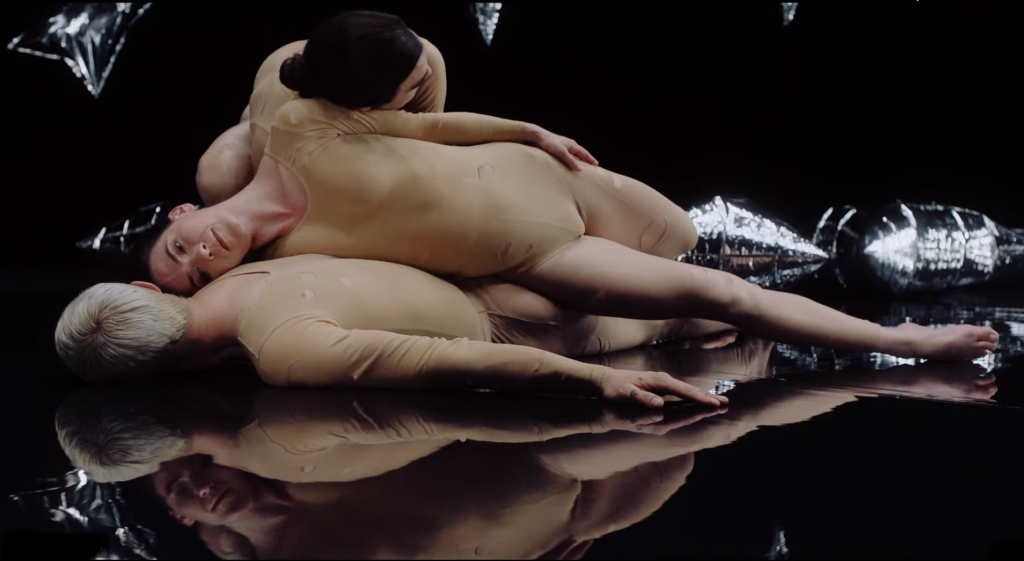 "Rainforest" was a collaboration between Merce Cunningham and Andy Warhol. © Image from trailer
The technical challenges of making the film cannot be neglected either. The 3D genre pays homage to Cunningham's willingness to experiment with technology and perhaps surprisingly, even CGI was used: The backdrop of "Summerspace" was added in post-production.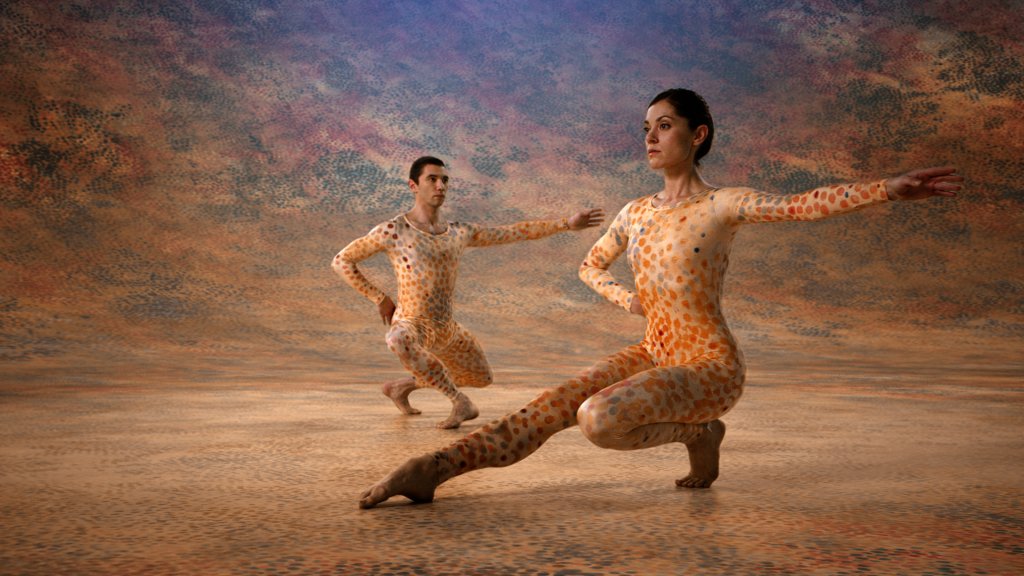 Robert Rauschenberg's pointillist design in "Summerspace". © Mko Malkshasyan
Harlequin Floors are proud to have been a small part of the film's success, having provided a number of performance vinyls for the shoot via the production company Achtung Panda! in Germany.
Cunningham will be released for cinemas across Europe in December 2019.
---