News
City Contemporary Dance Company's new studio in Tai Po
27 July 2021
All of CCDC's new studios are equipped with Harlequin Liberty sprung floor panels and our flagship Harlequin Cascade with BioCote vinyl performance top surface.
The City Contemporary Dance Company (CCDC) has inspired audiences in Hong Kong and around the world with modern dance performances for over 40 years.
Founded by Willy Tsao, CCDC has presented more than 200 original works to critical acclaim, including productions by leading choreographers such as Helen Lai and Mui Cheuk-yin. Sharing its dance works to more than 50,000 people annually, CCDC is renowned for reflecting Hong Kong's creativity and culture.
Three of their studios in Tai Po, Hong Kong are now fully equipped with our Harlequin flooring – Harlequin Liberty and Harlequin Cascade with BioCote.
Our Harlequin Liberty sprung floor panel system features dual-density shock dampening elastomer pads, giving uniform and consistent shock dampening. This is then finished by choosing an appropriate Harlequin vinyl performance floor, and in this case, CCDC chose our flagship Harlequin Cascade with BioCote.
Harlequin Cascade with BioCote offers a silky-smooth embossed surface which provides excellent grip and is often described as giving 'warmth' to a dance performance. BioCote is an added ingredient with proven antibacterial properties helping to keep the floor hygienically clean.­­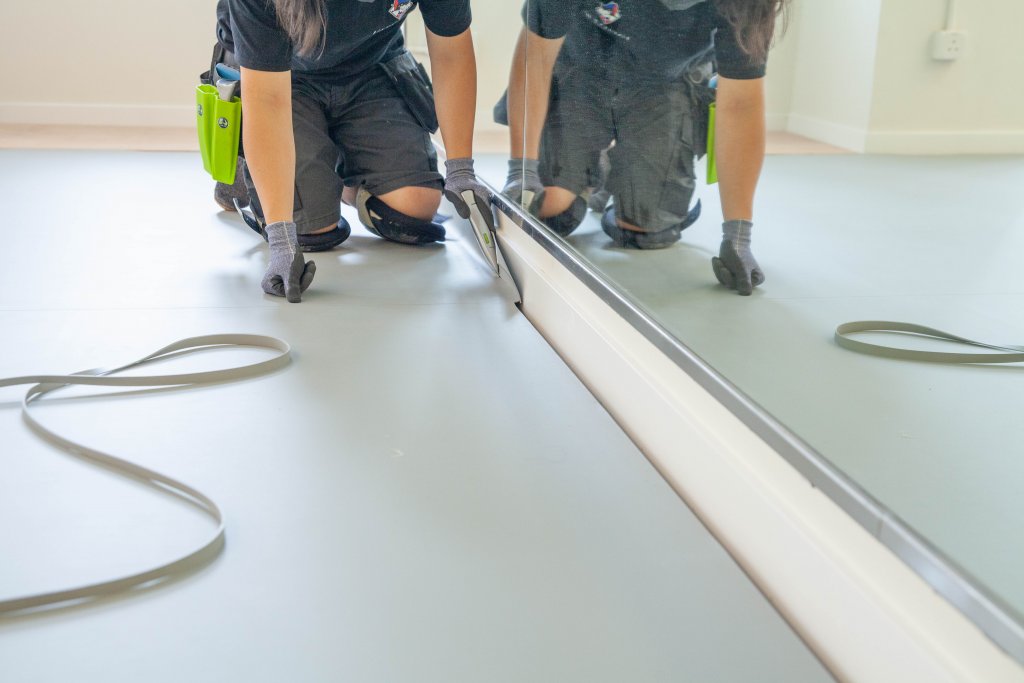 The team at Harlequin Asia were delighted to be able to be involved in this project and wish the dancers all the best in the future.
Image credit: Movement Studio, photos provided by City Contemporary Dance Company
http://www.ccdc.com.hk/en/dc-taipo/