News
"How to Make a Paradise" at the Frankfurter Kunstverein Art Gallery
21 May 2020
The modern art gallery Frankfurter Kunstverein in Germany is currently analysing the human desire for digital escapism and our urge to expand our abilities through the use of technology.
The exhibition "How to Make a Paradise – Seduction and Dependence in Generated Worlds" is composed of multimedia installations, digital films as well as virtual reality experiences.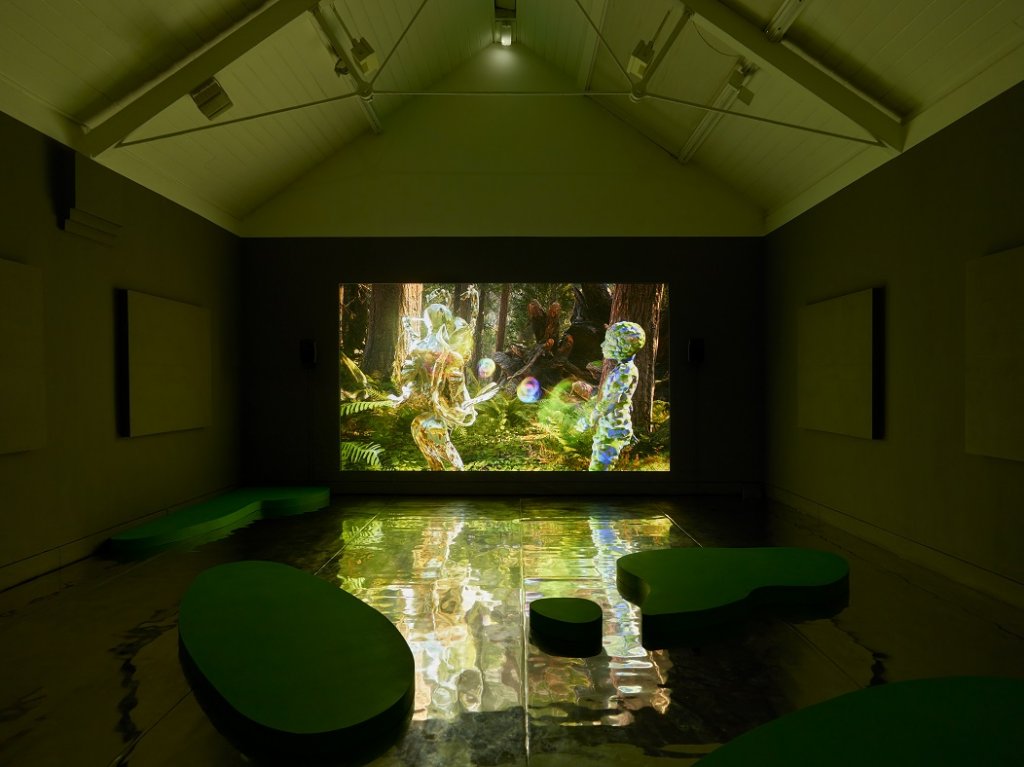 All projects are presented with the use of high end technology and the quality of materials for the interior design was taken equally seriously. This is why the space installation "Feel My Metaverse" required the installation of 85m² of silver Harlequin Hi-Shine vinyl.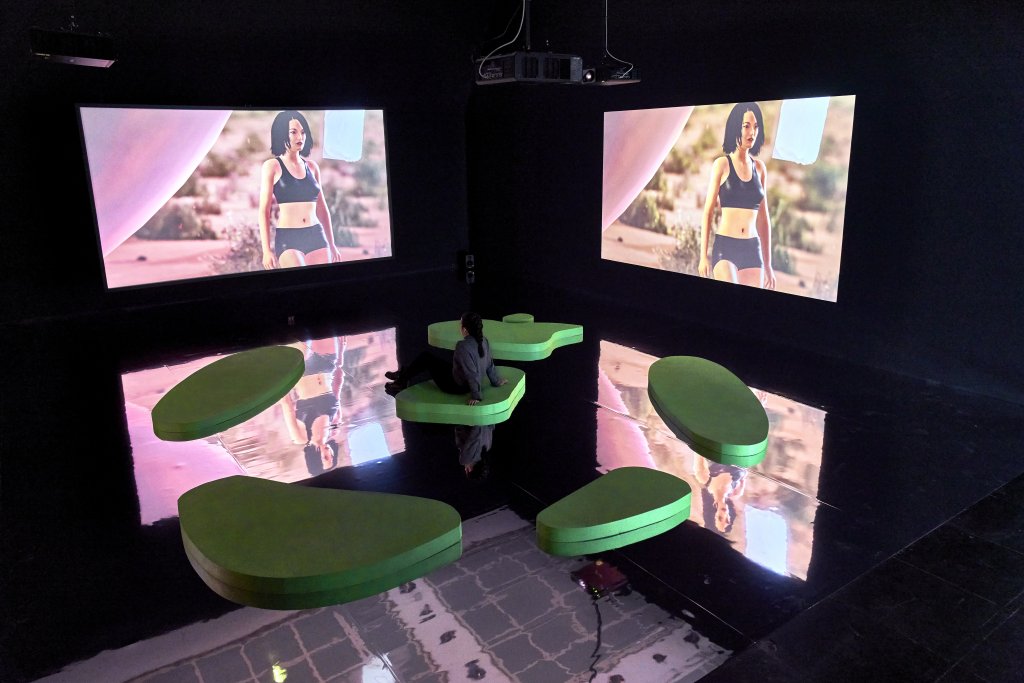 "Feel My Metaverse" is a three channel work which is partly accessible but also takes place virtually. It was created by the artist collective Keiken + George Jasper Stone, who had used Harlequin Hi-Shine's mirror effect in previous projects and appreciated the quality of this vinyl floor.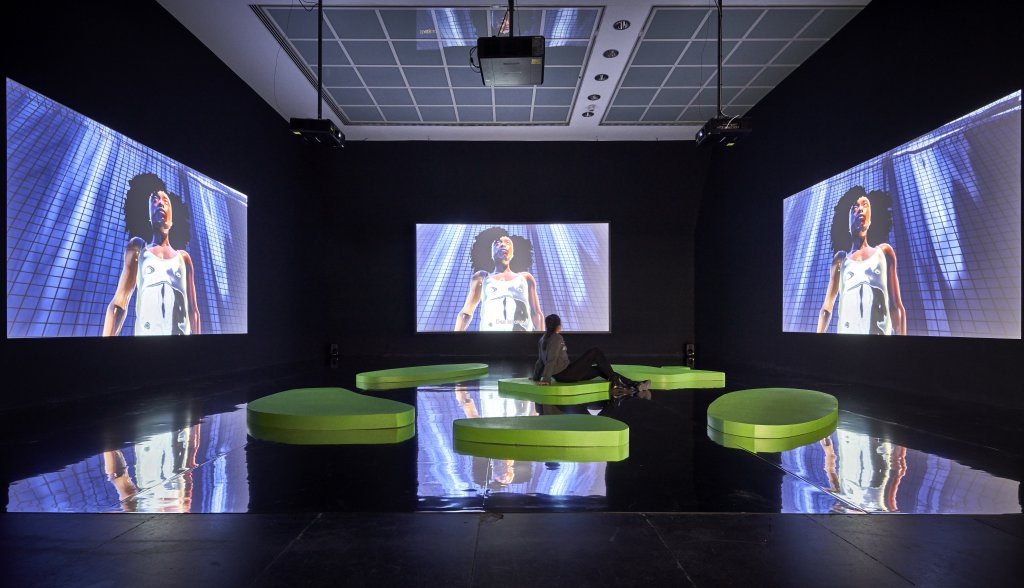 Franziska Nori, director of the Frankfurter Kunstverein, agreed: "A museum exhibition room is all about lasting perfection. Harlequin Hi-Shine fulfils these requirements perfectly. The durability of this high quality vinyl floor paired with its dramatic mirror effect are extraordinary."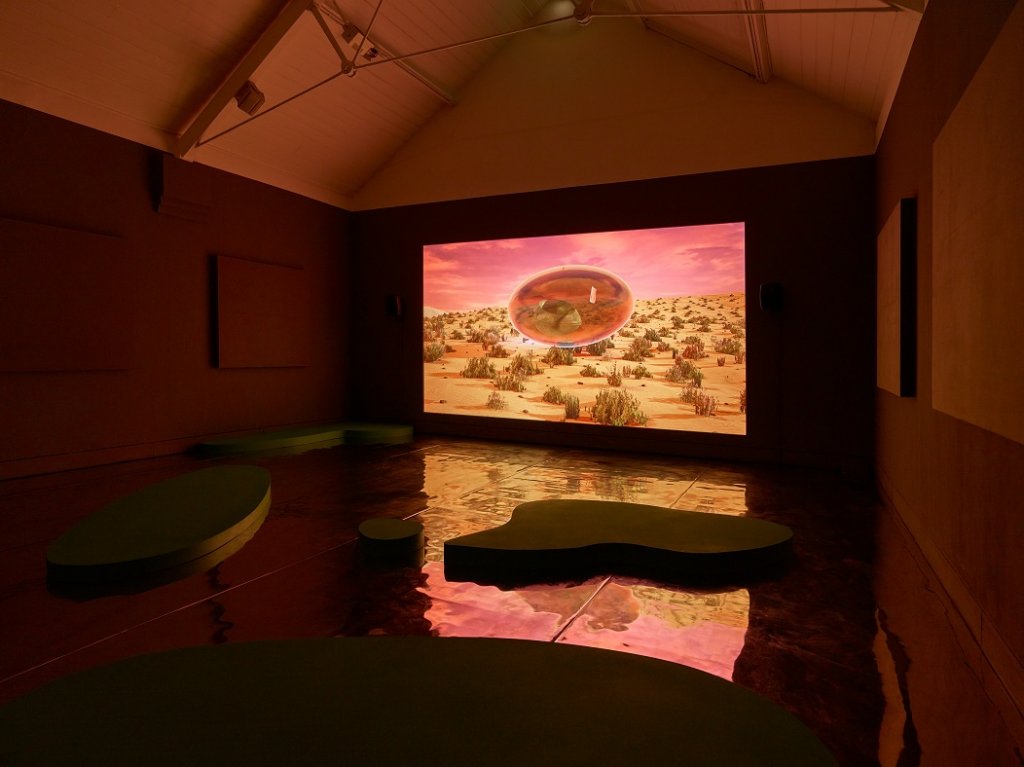 Photos: Impressions of the current exhibition at the Frankfurter Kunstverein. Photographer: Norbert Miguletz, Copyright: Frankfurter Kunstverein