News
New Harlequin Cascade with BioCote Antimicrobial Protection
28 September 2020
We have partnered with BioCote®, market leaders in antimicrobial technology, to improve our flagship vinyl performance floor.
Harlequin Cascade is now available with BioCote® antimicrobial protection, thanks to silver ion technology which is manufactured into the vinyl, creating a dance surface upon which microbes, such as bacteria and viruses, cannot survive. The BioCote® silver ion additive is inert and has no effect on the appearance or performance characteristics of the Harlequin Cascade.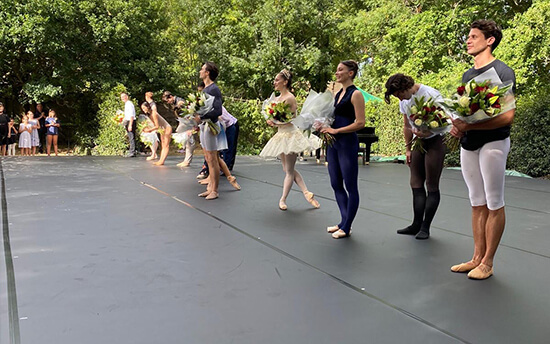 BioCote® antimicrobial technology offers protection for the expected lifetime of the product and will not wear out or wash off. This technology reduces microbes on the floor by up to 86% in 15 minutes and up to 99.99% in 24 hours. It works continuously and has been proven effective against a wide range of microbes including influenza A virus (H1N1) and feline coronavirus (strain Munich).
The new Harlequin Cascade with BioCote® Antimicrobial Protection has been put to the test by dancers who know our classic Harlequin Cascade performance vinyl very well: guest artists from The Royal Ballet performed on Harlequin Liberty HD sprung floor panels and the new and improved Harlequin Cascade vinyl at the 'Dance at Ardenrun' event in August.
Marianela Núñez, Principal Dancer at the The Royal Ballet and Harlequin brand ambassador, was visibly thrilled with the dance floor after the performance:
Gary Whiffen, Project Team Leader at the Royal Opera House Technical Department, was equally pleased: "This Harlequin dance floor is the simplest, easiest and best dance floor I have ever laid. So well designed and manufactured. The best system."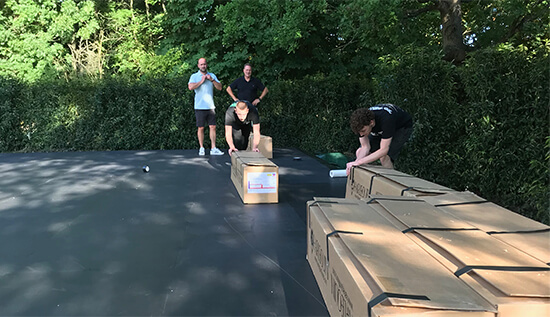 Steve Green, Harlequin Group Marketing Director, said:
"Harlequin Cascade has been the choice of the world's most prestigious dance and performing arts companies for many years because dancers know and trust the floor.
"But in these difficult times, it is more important than ever to focus on improving hygiene in the dance studio, so we have launched our new Harlequin Cascade with built-in antibacterial protection.
"The BioCote® antimicrobial technology works constantly to reduce the presence of microbes on the surface of the floor. The result is a floor which is easier to keep hygienically clean, so reducing the risk of cross contamination."